News
> Announcing four additional participating artists
Announcing four additional participating artists
Feb. 28, 2015 (Sat.) 12:51
Parasophia announces the last round of participating artists.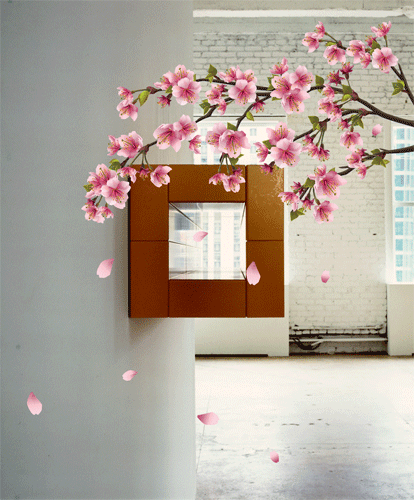 Louise Lawler,
Untitled (Cherry Blossoms GIF)
, 2006/2015
The following artists will also be participating in
Parasophia: Kyoto International Festival of Contemporary Culture 2015
:
Harun Farocki
b. 1944 in German-occupied Czechoslovakia; d. 2014 in Berlin, Germany
Louise Lawler
b. 1947 in Bronxville, NY, USA; based in New York
Allan Sekula
b. 1951 in Erie, PA, USA; d. 2013 in Los Angeles, CA, USA
The Sekula Reader in Japan
Satoshi Bamba, Osamu Maekawa, Morihiro Satow, Keisuke Kitano
* Participation through essays published in the exhibition catalogue
To see all participating artists, click
here
.